DM Properties
FoF Catalogs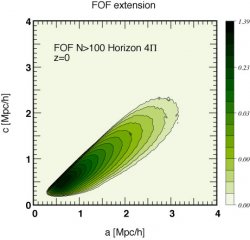 Extension of FOF
Here the bounding box of the FOF is sampled in physical units. Note that the contours are logarithmically spaced.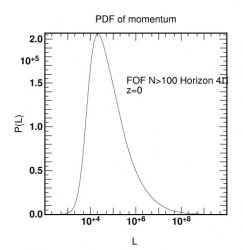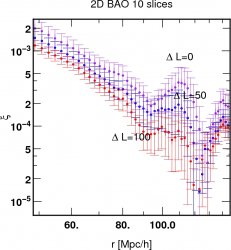 BAO with z-phots in horizon-4pi z=0
FOF catalog is splitted in 10 in z direction and for each slice a 2D correlation function is computed. Before splitting random error in the z direction with RMS 50 and 100 Mpc/h is added.
communication A qualitative description of the simulation is shown on this poser:
which is also available at higher resolution there